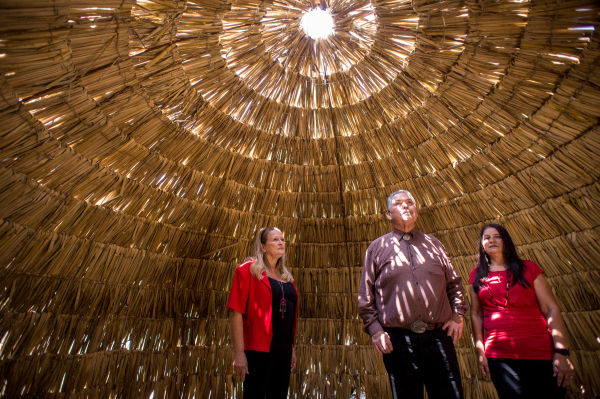 Charles Alvarez
Tribal Chairman
I am extremely proud of being a Native American Indian, part of the Gabrielino Tribe, and being a husband and a father. Throughout out my life, I have worked diligently at all tasks, to demonstrate that I am a hard worker and a proud person. Today I feel even prouder to be selected as your Councilman.
As a representative of our Tribe, I will continue to demonstrate our proud culture and healthy work ethic during tribal events, business affairs of the Tribe, and at cultural events where I will represent the Tribe to the public.
I have been involved in the business community for many years, I will bring a wealth of business and personal experience and information that will help the Tribe make wiser decisions.
One of my character qualities is a genuine desire to help people. Whether it's for my family, a stranger, neighbor, or fellow Tribe member, my desire is to be an assistance in any way possible. As a representative of our Tribe, I will continue to promote understanding and appreciation of our culture, and to demonstrate the Tribe is full of proud and hardworking people.
My desire is to bring all this together, to not only make better decisions for our Tribe, but to be a positive example and role model to our members and surrounding communities.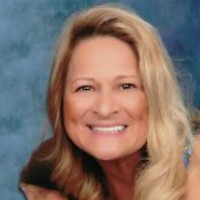 Linda Candelaria
Co-Chair, Councilwoman
Linda was born in Pasadena, California and has lived in the San Gabriel Valley most of her life. She is the eldest of eight children.
Linda has worked as management in the healthcare field for 25 years. She has participated in several charitable foundations such as Breast Cancer walks, Aids Walk LA, and several others. In addition to serving on the Tribal Council, she is in her second year as treasurer for her homeowner's association.
She has two daughters, Michell Hartman and Monique Crosbie. She also has three grandsons. In her spare time you can find her spending time with her family, tanning, hiking or playing golf.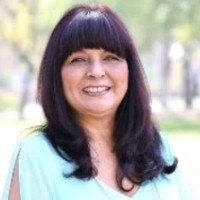 Tribal Member Jane Hussey was born in Alhambra, California and has live in the Rancho Cucamonga for 14 years. She is the eldest of eight children.
Jane has worked as Clinical manager in the healthcare field for 34 years. She has participated in several charitable foundations such as Breast Cancer, American diabetes walks and volunteering distributing goods to foster care children.
She has two children, Charise Oliva and Bobby Hussey. She has 3 granddaughters and a grandson. Recently became a proud great grandmother.
She has several hobbies such as quilting and crafting.  Also, loves spending time with husband, Robert.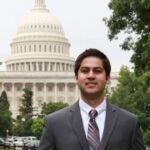 Vincent Holguin
Councilman
He was the recipient  of the Long Beach President Scholarship. Since then Vincent has graduated and earned an Engineering Degree in Construction Management. He has steadily been gaining experience in his field for the past five years.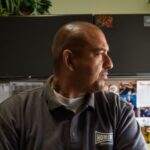 Jose Arellano was born in Duarte, Calif., just east of Los Angeles. Growing up, he learned that he was Tongva/Gabrielino and spent a lot of time with his Grandfather who was proud to be an American Indian. Jose enjoyed and excelled in school and was placed in the Gifted and Talented Education Program at a young age. He also participated in Sweat Lodge ceremony and would sit in circle with his older cousin that also practiced some of the Traditions.
In 2013 Jose became a part of Homeboy Industries. After successfully completing Homeboy's 18-month training program, Jose moved through the ranks at Homeboy Industries to become an Organizational Leader. Now he is a member of Homeboy's Management Team as Director of Case Management and Navigation. Jose strives to cultivate a culture of community and kinship within the organization.
Jose has been a part of the yearly Healing Communities Conference that highlights the healing practices of Indigenous communities and Native Organizations and Leadership.
He has helped fund raise to bring Natives from the Pine Ridge reservation to be a part of the Global Homeboy Network. And has participated in countless Healing Circles.
In 2018 Jose along with Richard Cabral and Father Greg Boyle received "The Dream Keeper Award" on behalf of the work of Homeboy Industries from I Have a Dream Los Angeles.
In 2019 Jose was moderator for "Cultivating Courage" A profound conversation between two great spiritual leaders: Pema Chodron and Father Greg Boyle
In 2020 Jose was a part of the Management team that received the Hilton Humanitarian Prize for the great nonprofit work of Homeboy Industries.
Jose's dreams and goals include working hard to provide a quality of life for his children that allows them to thrive, while also mentoring and supporting future leaders and continuing to cultivate a community that creates space for healing. He says: "Demonstrate your Worth by seeing the Worth in Others."